Simblija Care Home's Promise to Our Residents
At Simblija, we treat you and your loved ones like we would our own families. That's why we promise the highest standard of care, a beautiful and safe home-like environment, and a fulfilling lifestyle for each resident who forms part of our community.
Trust is the foundation of everything we do. Our care team takes the time to get to know our residents personally and provide personalised journeys so that they live with dignity and respect, which is why residents have the bond that they do with our care team. By delivering our services in a reliable and dependable way, we hope to provide peace of mind and reassurance that your loved one is being taken care of in a community that truly cares.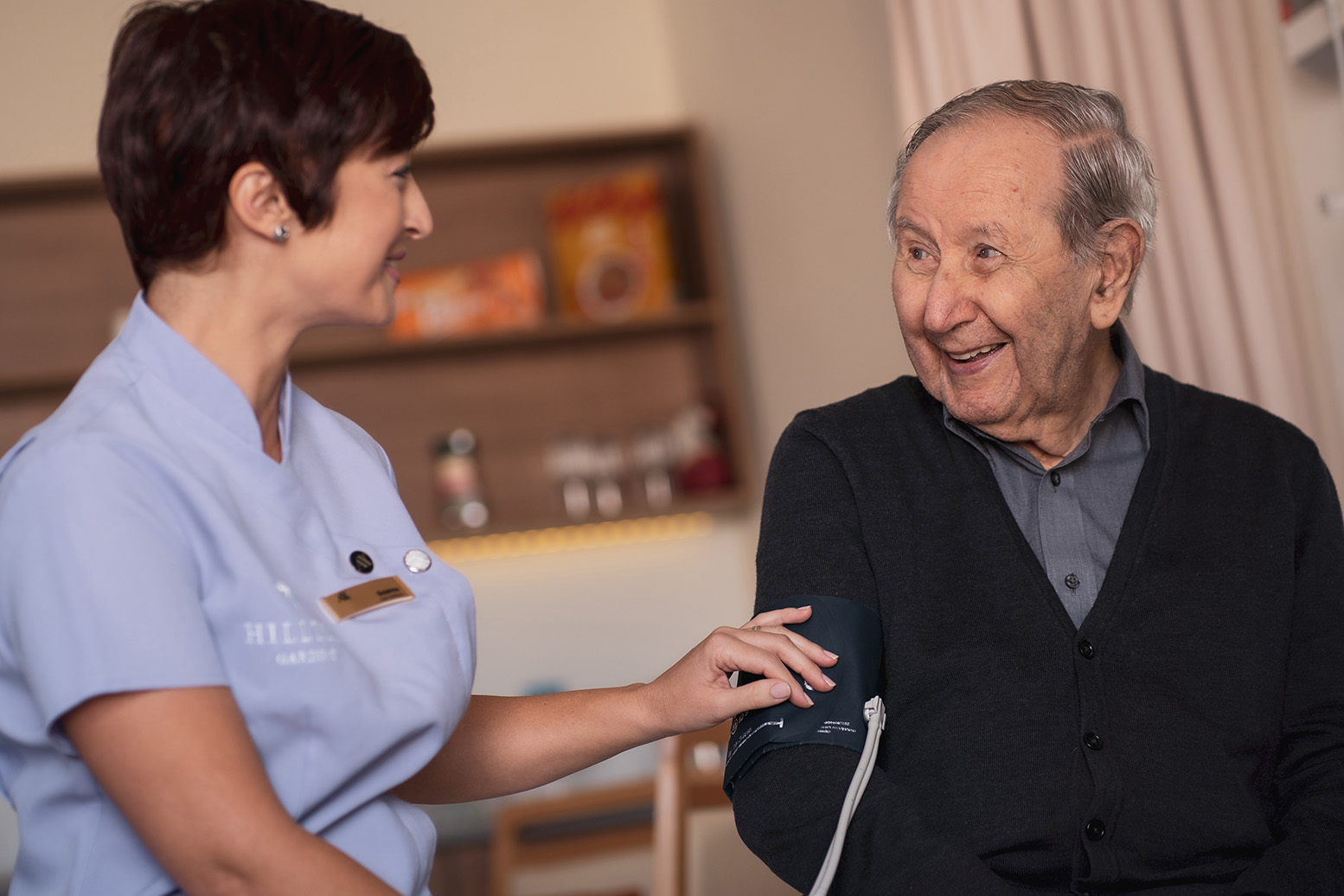 Exclusively private care homes, such as Simblja Care Home, provide a holistic solution for when an elderly person requires personalised care that goes beyond what is typically available through a hospital or public health system. By employing a highly specialised team of healthcare professionals, we offer individualised care plans that focus on both physical and non-physical needs of your loved ones, taking into consideration everything from dietary requirements, medication plans, as well as the levels of hands-on help required for everyday activities, such as housekeeping and bathroom assistance. Our caregivers are on hand around the clock, whether it's for regular medical checks or in case of an emergency, while a team of dedicated security guards provides the highest levels of safety 24/7.
Over and above providing physical care, private care homes are also better equipped to see to the residents' physical and psychosocial needs. With a variety of room types available, there are more options for residents to maintain their space and privacy, which consequently helps them settle into the residence and feel more at home.
This is what sets us apart from other care homes; apart from attributing value to providing the best physical and emotional care, we also give our residents a holistic experience unlike any other.
Whether it's a friendly hello, taking the time to get to know our residents on a personal level, or listening to their concerns and worries, we've made it our mission to make life at Simblija a welcoming experience, every step of the way. Nothing fills us with a greater sense of joy than seeing our residents steadily making the Simblija community their own.